Management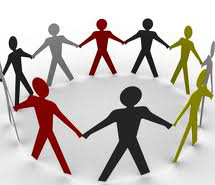 Team

Backed by a zealous team of experts, we have grown in leaps and bounds in the market. Our dedicated team is comprised of quality control executives, HR personnel, sales & marketing executives and many other allied workers. It is the result of their hard toil that we stand in the midst of overriding suppliers of a large range of products. Our dedicated logistic team has expertise in understanding buyer's requirements and offer a full logistics support. Our qualified logistics team provides fast and better transportation services to ensure timely delivery of our products and at lowest possible transportation cost. We offer trucks, wagon rails, depending upon the requirements of client.

Network

We have a well-structured network that assists us in spreading our business arena all over the country. With our formidable network we are able to provide high performance products to clients in every part of the country. We provide an ample range of optimum quality Coal that is procured from the leading coal mines of India. Our wide array of raw coal is widely used for domestic as well as industrial purposes. Our high quality coal is free from contamination from any kind of harmful and toxic materials, thus it is pure. We provide coal at a very reasonable price and that too within the specified time frame.


Our Aim
Sourcing of specific grade of Coal
Analysis of Coal
Ensuring storage with proper channel of trade
Distribution logistics & doorstep delivery
Customer satisfaction
Supplying clean coal
Board of Directors
| | |
| --- | --- |
| Mr. RANJIT SINGH PAGARIA | Director |
| Mr. RAJESH KUMAR PAGARIA | Managing director |
| Mr. JAYDEB MONDAL | Director |
| Mamta Bhansali | Director |
Mission & Vision

Our mission is to achieve business excellence and dedicate ourself for increasing long term business relationship with our customers, keeping in the view the needs and interests of all our stakeholders.