Investors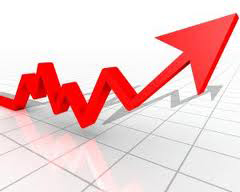 INVESTOR RELATIONS

The shares of the Company are currently listed at Bombay Stock Exchange (Script Code - 531396) and Delhi Stock Exchange.

Why Us?
High quality products in accordance with international quality standard
Highly competitive prices, which helps customers to increase their margins
Highly customer oriented approach and single window service under one roof which ensure prompt response, transparency and single point communications for all the requirements.
Flexible management
Sound infrastructure
Future Plans

We plan to enter into Infrastructure, logistic, active mines management for power producing units and add value to the field of power generation. We eagerly look forward to Project partners, technical collaborations, joint ventures and international trading through strategic alliances with business partners on the global horizons.


Disclosure On Website in terms of Listing Regulations

Sr.No

Item

Download

1

Terms and conditions of appointment of independent directors

2

Composition of various committees of board of directors

3

Code of conduct of board of directors and senior management personnel

4

Details of establishment of vigil mechanism/ Whistle Blower policy

5

Policy on dealing with related party transactions

6

Policy for determining 'material' subsidiaries

7

Details of familiarization programmes imparted to independent directors

8

Contact information of the designated officials of the listed entity who are responsible for assisting and handling inverstor grievances

9

Email address of grievance redressal and other relevant details

10

Details of agreements entered into with the media companies and/or their associates

11

New name and the old name of the listed entity
Registrar & Transfer Agent:
LINK INTIME INDIA PVT LTD.
A-40, 2nd floor, Naraina Industrial Area, Phase-II
Near Batra Banquet Hall,
New Delhi - 110 028
Tel No # 011-41410592
Fax No # 011-41410591
Email: delhi@linkintime.co.in
For investor relation mail at :info@pagariaenergy.com
Compliance Office:

Garima Smriti
9/18 Bazar Gali, Vishwas Nagar, Shahdra
New Delhi - 110 031
Email: info@pagariaenergy.com